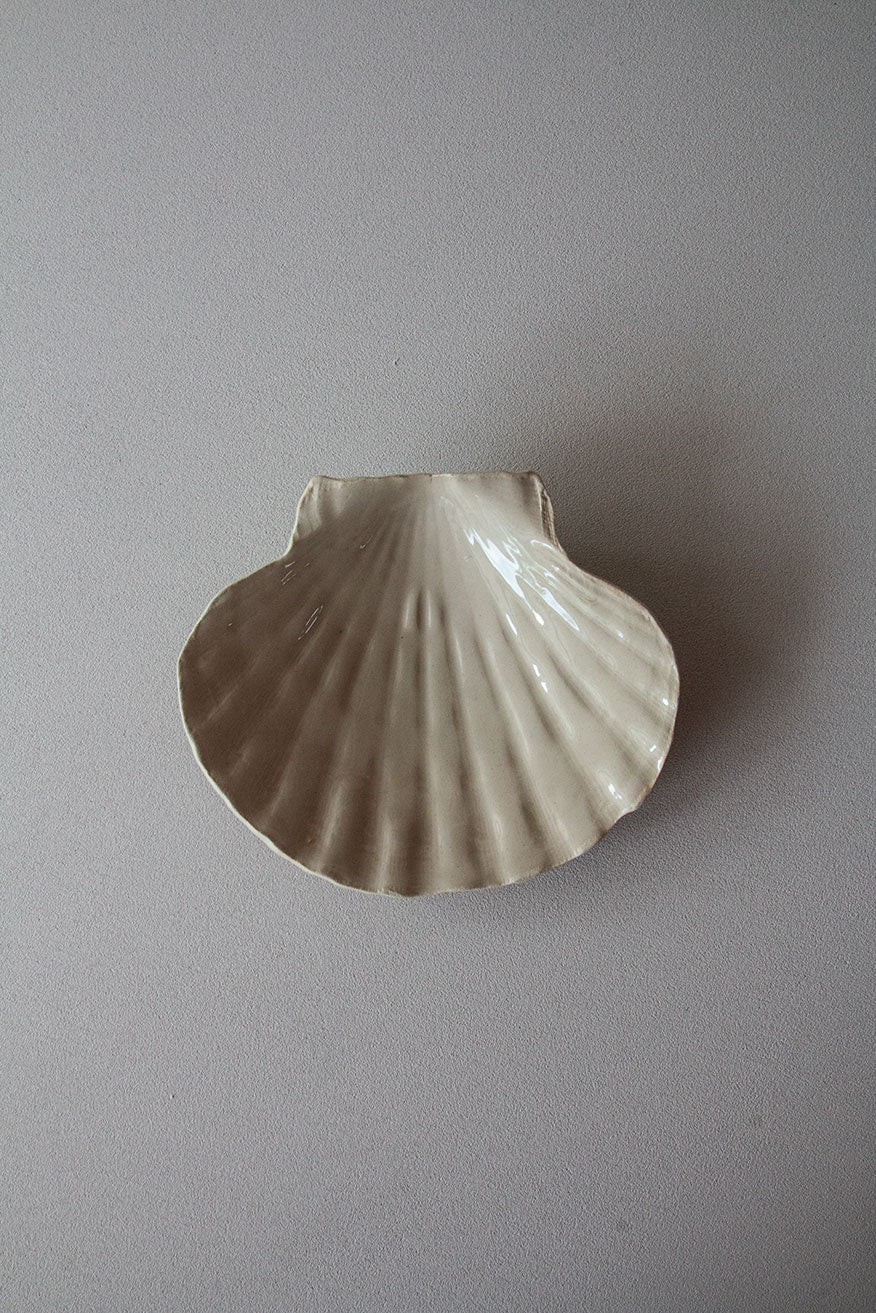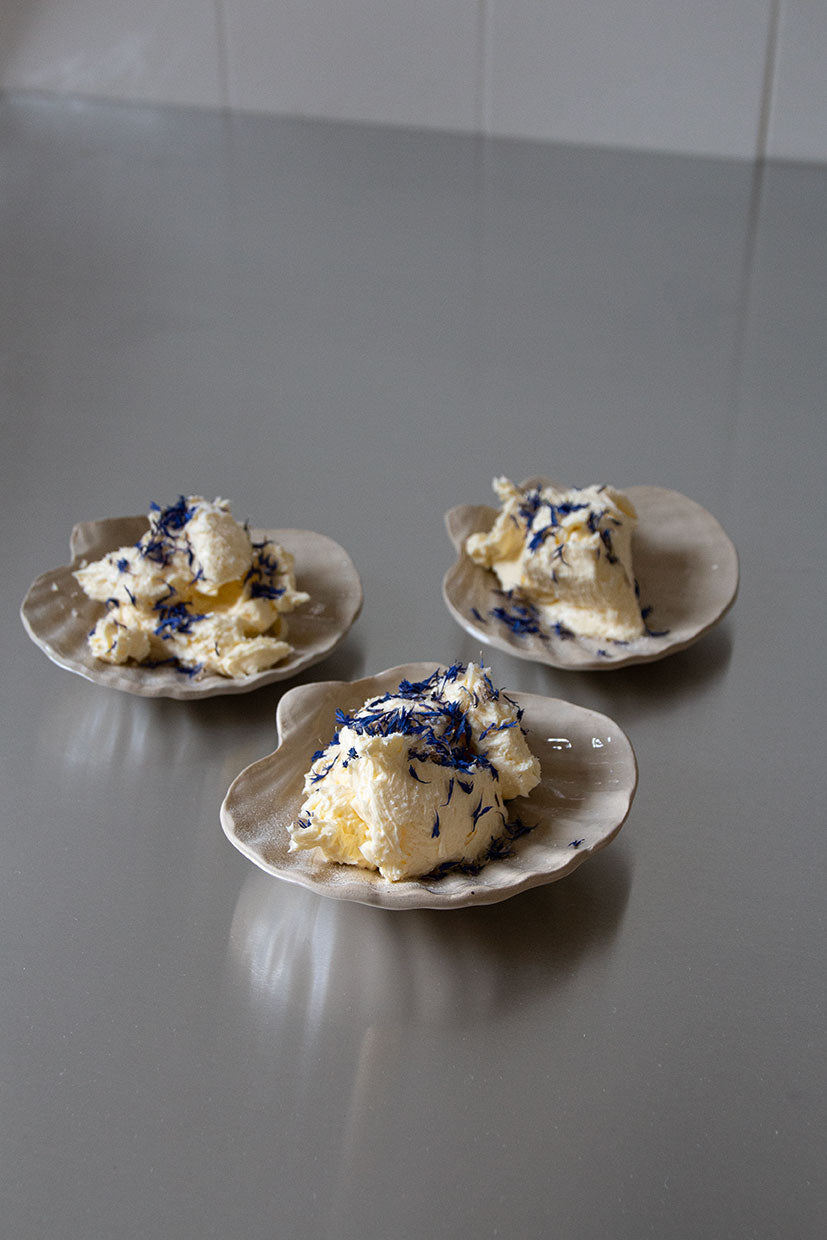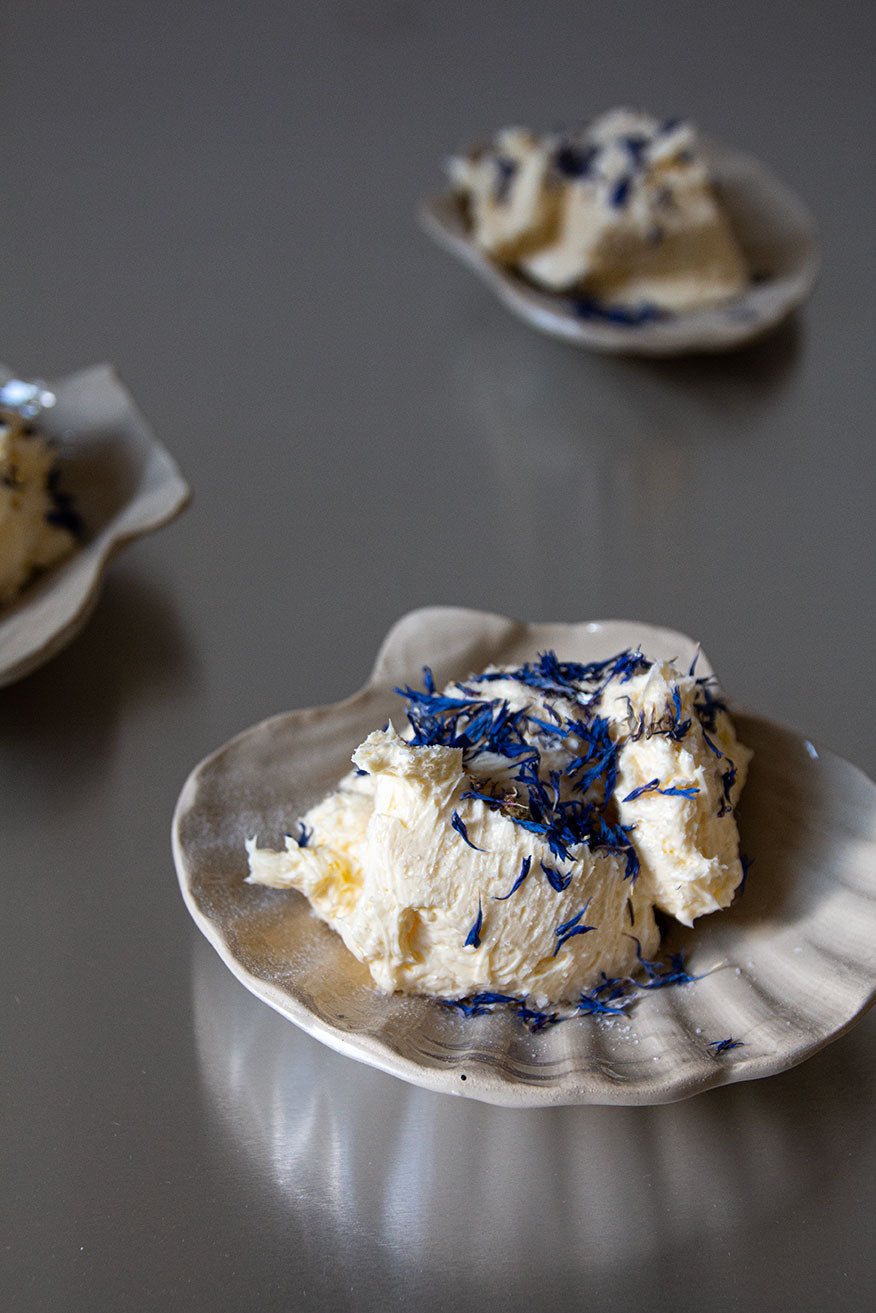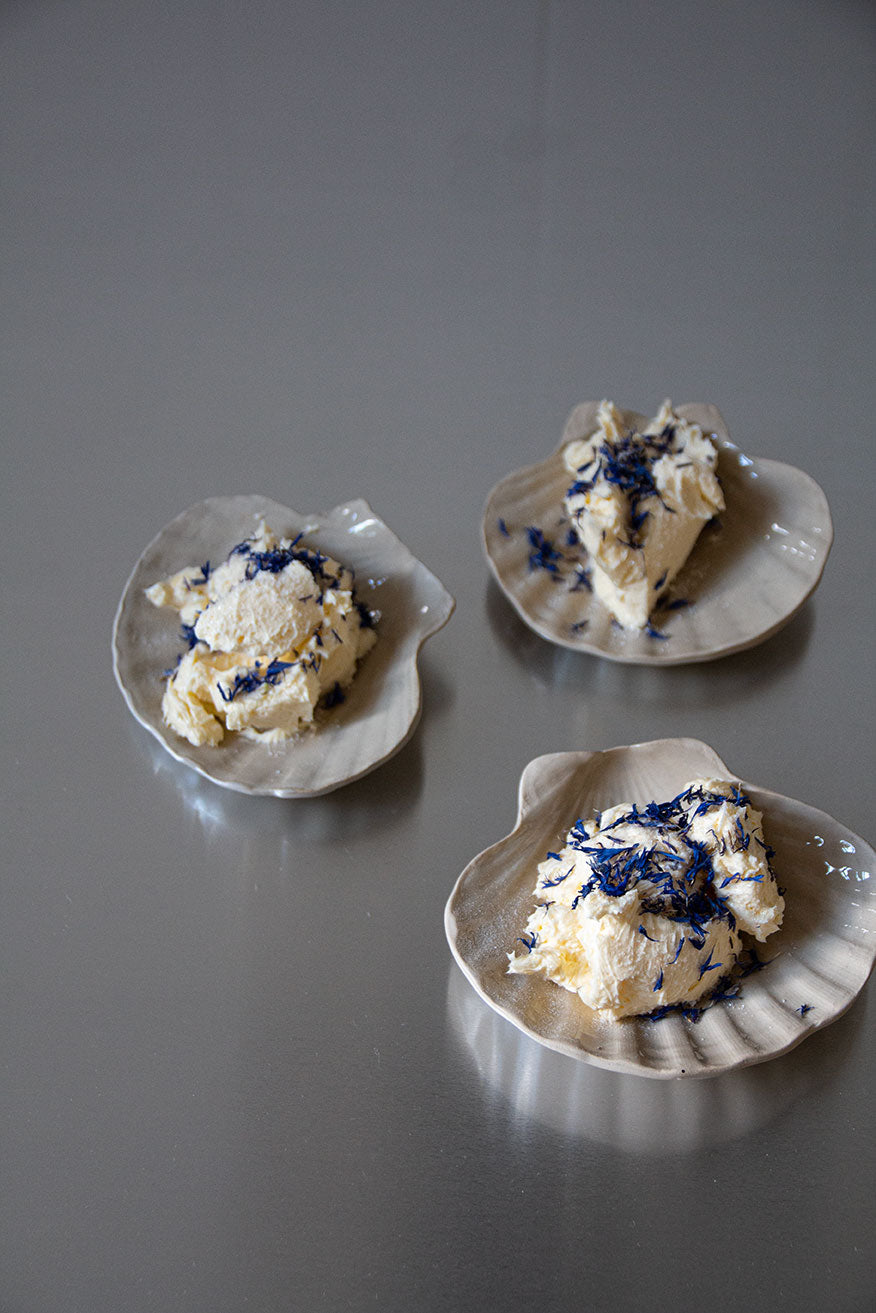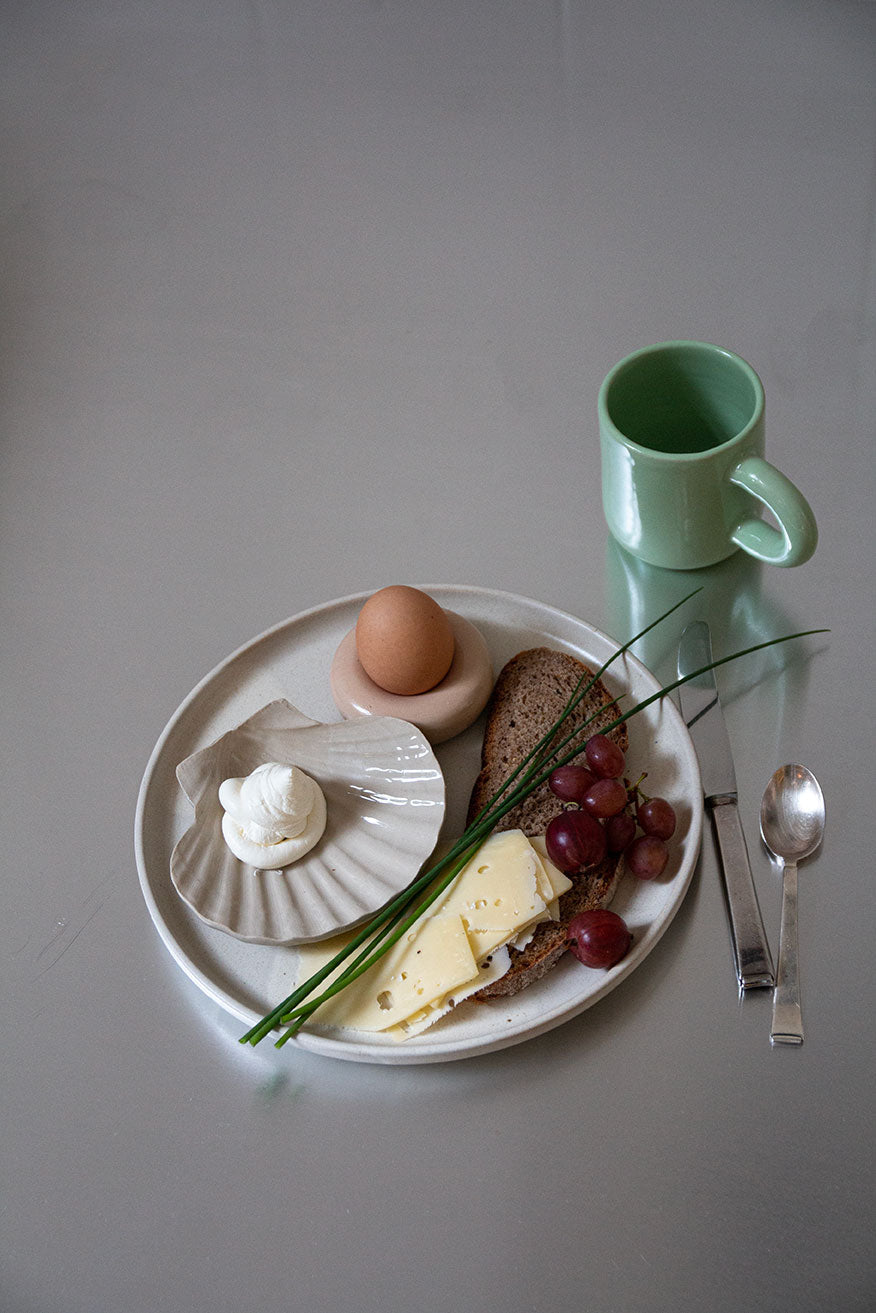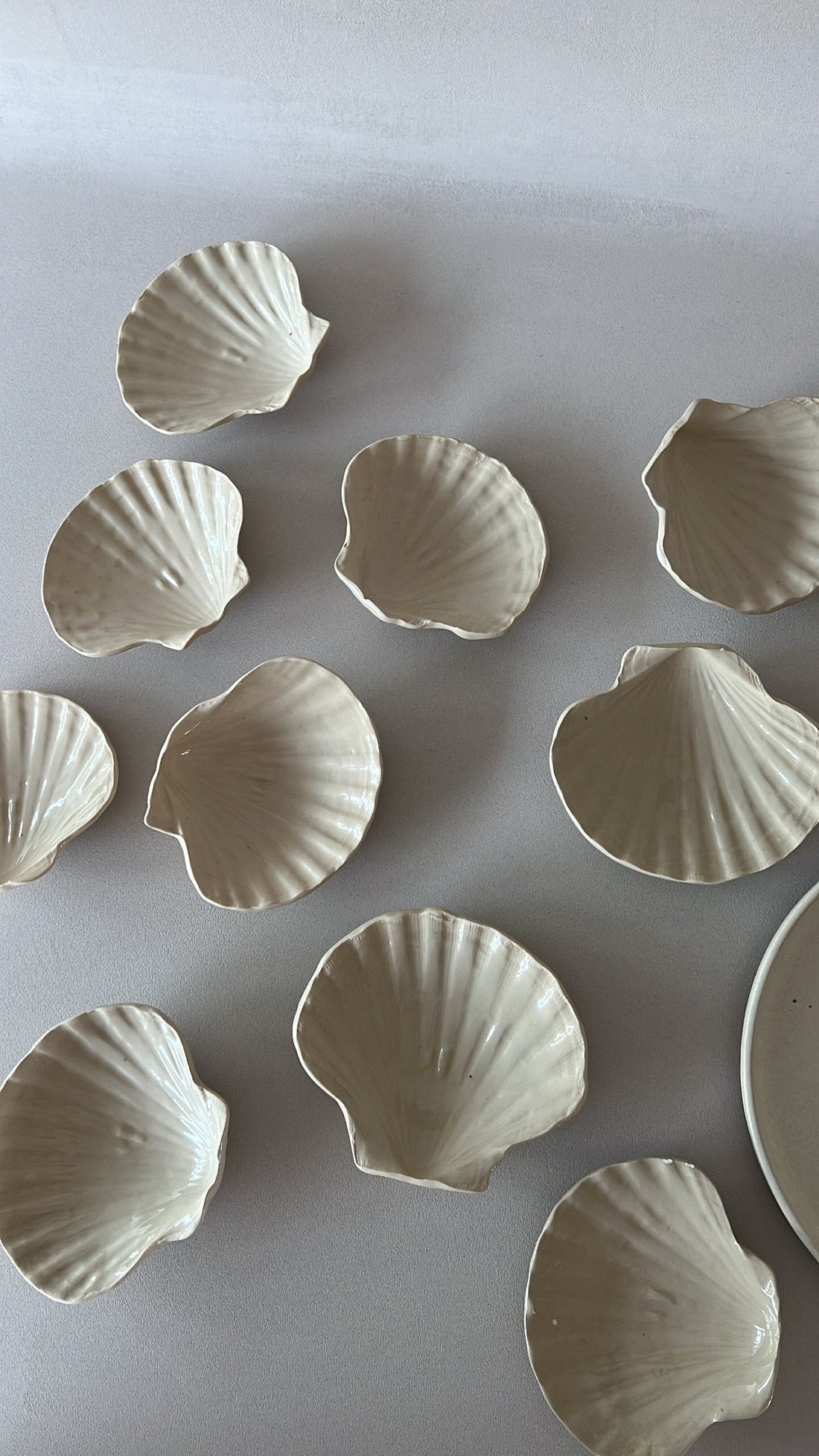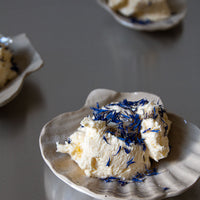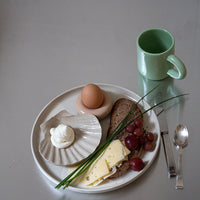 Die SHELL Servierschale bringt eine Brise Meeresflair auf deinen Tisch. Die kleine, flache Platte aus transparent glasiertem Steinzeug hat die Form einer Muschel und ist perfekt für all deine köstlichen kulinarischen Häppchen – für Oliven und Nüsse, für deine Portion kunstvoll aufgeschlagener Butter, für Öl, Fleur de Sel, Chips und vieles mehr.

Wie alle unsere Keramikobjekte wird auch die SHELL Serving Dish in unserem Studio in Hamburg individuell gedreht und anschließend glasiert. Leichte Abweichungen in Form sowie Glasur können auftreten und sind charakteristischer Teil des manuellen Herstellungsprozesses. Jedes Stück ist somit ein unverwechselbares Unikat.

—--------------------------
The SHELL Serving Dish brings a breeze of sea flair to your table. The small, flat plate made of transparent glazed stoneware comes in the shape of a shell and is perfect for all your delicious culinary appetisers – for olives and nuts, for your portion of artfully whipped butter, for oil, fleur de sel, crisps and much more.
Like all our stoneware ceramic objects, the SHELL Serving Dish is individually wheel-thrown in our studio in Hamburg and glazed afterwards. Slight variations in shape and glaze may occur and are a characteristic part of the manual manufacturing process. This makes each piece truly unique. 

• Order your Shell until Sunday 24 September 2023.

• Feel free to place your orders in quantities that resonate with your ardor.
• Once the pre-order period is over, I will produce all pre-ordered Shells.
• The production time is approximately 3 weeks.
• Your Shell will then be shipped to you by mid - end of October.

—--------------------------

Höhe 3 cm
Ø: 12-13 cm

Füllmenge: 50 ml
Spülmaschinenfest
Preis gilt pro Stück.
Handmade in Hamburg
Since our inception, We Are Studio Studio has constantly evolved while remaining true to our core values. Our unwavering commitment to the beauty and uniqueness of contemporary craftsmanship sets us apart. Each ceramic piece is meticulously handcrafted by Ini herself in her Hamburg studio, ensuring that every item is a work of art.